Whether you're smoking with pellets, charcoal, chips, or logs, you're missing out on what your smoker can do if you're only smoking meat.
Smoking is essentially a method of cooking slowly over indirect heat, so when you smoke a piece of meat, the protein begins to take on the natural aroma from the wood while the flavors intensify and the textures tenderize.
And the same is true for just about anything you smoke.And we mean anything."If there is anything that's smoked in our house, it's going to have smoked veggies with it," says Todd Smith, pitmaster at Smoking Butt Heads and current 2020 KCBS Master Series World BBQ Champion.
"One of my favorite fruits is pineapple on the smoker, but I also make a smoked guacamole for my brisket tacos by slicing an avocado in half and removing the pit and putting it on the smoker at a low temperature and heavy smoke for about 15 to 20 minutes," Smith says. "This all started in the backyard as a hobby, and, despite my success on the BBQ trail, it's still so fun to experiment with what I can cook in a smoker."
There really isn't much you can't throw in a smoker, but these smoked foods are actually delicious.
Note: all these recipes were cooked in a Traeger with their Signature Blend wood pellets, so you may need to adjust for time and temperature if you're working with any other wood or smoker type … especially if you're building your own smoker.
Spices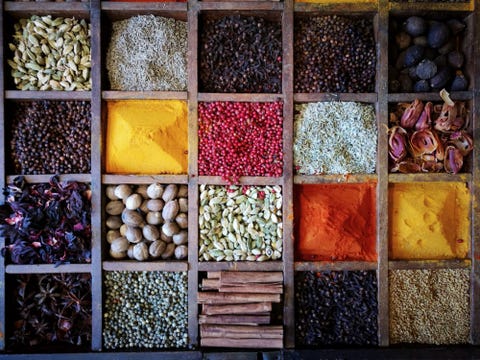 GETTY
Smoked spices can liven up raw fruits and vegetables or add layers of flavor to roasted fish or chicken. Spread your spice (try salt, paprika, cumin, cinnamon, or crushed red pepper) evenly on a baking sheet and put it in the smoker at 165℉ for at least 2.5 hours (or up to 24 hours).
Ice Cubes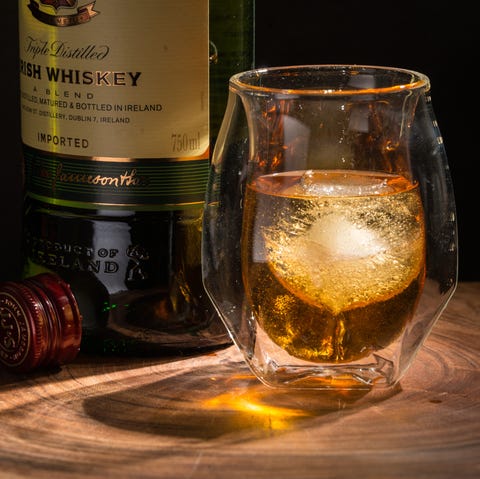 TRAEGER GRILLS
Technically you're smoking water for this ice cube recipe, but once you refreeze the smoked water, you'll have the ultimate smoked rocks for your favorite spirit or cocktail. It's actually as easy as it sounds, and only takes about 20 minutes in the smoker at 185℉.
Eggs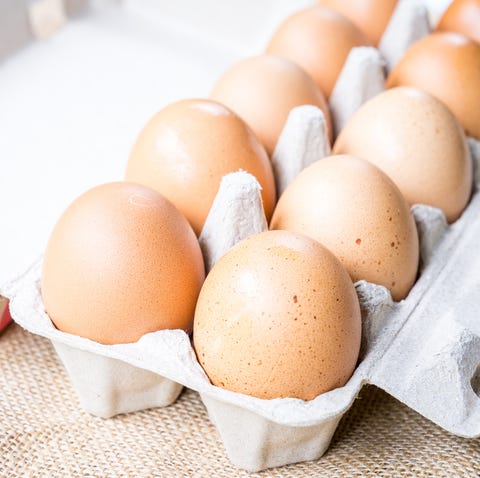 VIROJT CHANGYENCHAM
Smoked eggs are the secret ingredient to Todd Smith's Scotch egg, but they can add tons of flavor to salads and sandwiches, too. Executive Chef Nicolas Lebas at Barnsley Resort smokes his peeled hard-boiled eggs at 225℉ for 15 minutes before seasoning them with salt and pepper and serving them over his charred Caesar salad.
Ketchup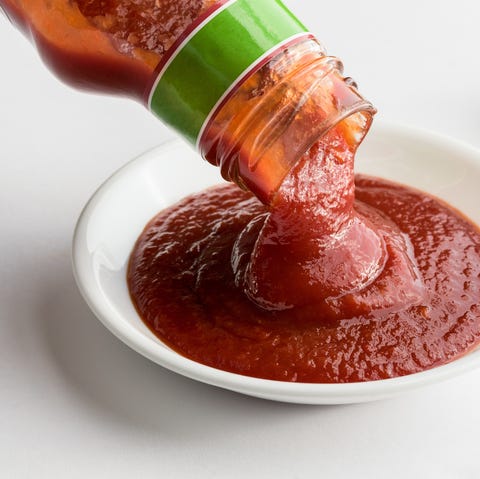 MICHELLE ARNOLD / EYEEM
You could just throw a shallow dish of plain ketchup in the smoker at 180℉ for 30 minutes, or you could go all in with this homemade smoked ketchup recipe. Slow smoked tomatoes make all the difference in this recipe, and it's enough to change your hot dog game forever.
Rice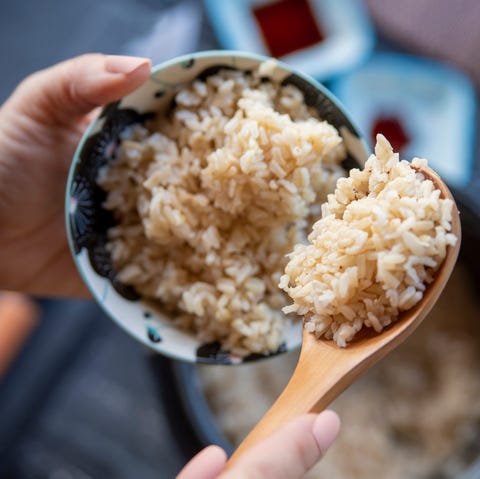 © ELEONORA GALLI
Smoked rice actually makes a great side for BBQ dinners, like Hawaiian pork or hickory-smoked chicken. Pour boiling water over rinsed rice (Koshihikari rice works best with a 2:1 water-to-rice ratio) in a deep pan, and then place it in a 300℉ smoker uncovered for one hour (or until water is absorbed and the rice is cooked through), stirring every 20 minutes.
Coffee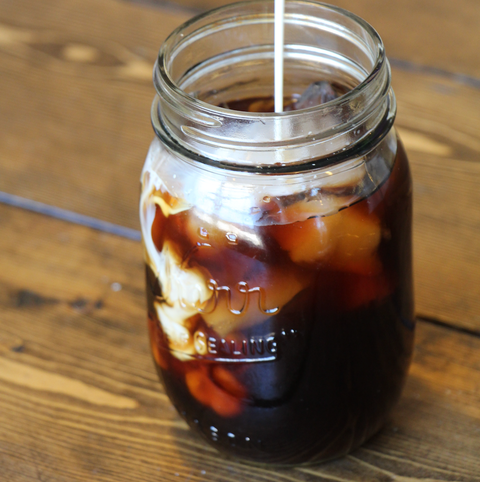 MARK ALPERT
Smoked coffee is either blasphemous or genius, but only decide which side you're on after you try it. Start by making a cold brew in your fridge and then transfer the filtered liquid into a shallow baking dish and put it in a 180℉ smoker for 1-2 hours. Once it's as smoky as you want it, pour over ice and then make your judgement.
Pineapple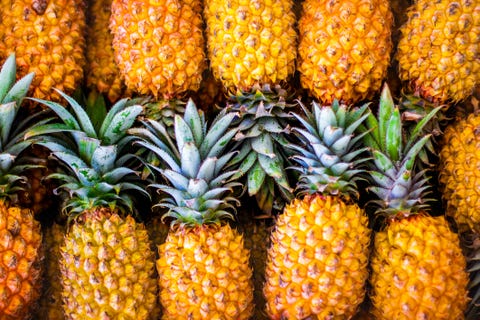 GETTY
Smoked pineapple adds a layer of complexity to salsas, salads, and grilled pork entrees, where smoky, caramelized sugars bring out an almost meaty quality in the fruit. "Just peel it and smoke it at 300℉ whole for about an hour until it's warm," Smith explains. "Then slice and serve." Cut the cook time in half with this Grilled Honey Glazed Pineapple recipe.
Flour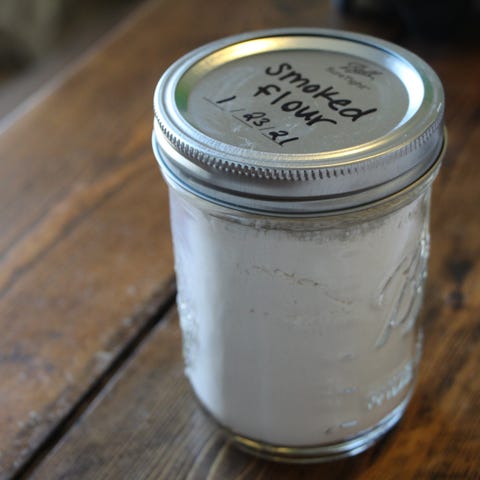 MARK ALPERT
Some smokers can actually bake pies, cakes, and pizzas, but if you don't want to throw a load of dough in your smoker, just fill a deep pan with flour and set it covered in a smoker at 180℉ for 20 minutes. Farmers in Northern Italy use smoked flour for end-of-harvest baking, and it can make a great flatbread when mixed 1:1 with unsmoked flour. Works great with a Dutch Baby too!
Avocado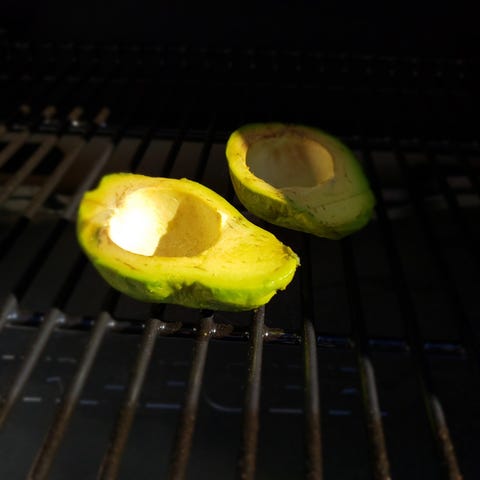 MARK ALPERT
Take your guacamole game to a new level—without making it overly smoky—by placing halved, peeled, and pitted avocados cut side up in a 200℉ smoker for 15 minutes before adding them to your favorite guacamole recipe. For the ultimate smoked guac, smoke all your ingredients with this fool-proof recipe.
Melon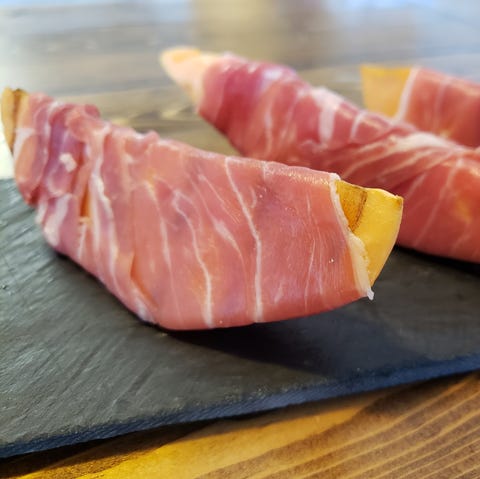 MARK ALPERT
Will Horowitz first blew people's minds with his "vegan smoked ham," a smoked watermelon that resembled and tasted like a smoked ham. Not all melons need seven hours in the smoker though, and any melon can be smoked quickly to make awesome appetizers or BBQ fruit salads. Just peel and slice the melon before putting them in a 200℉ smoker for 15 minutes.